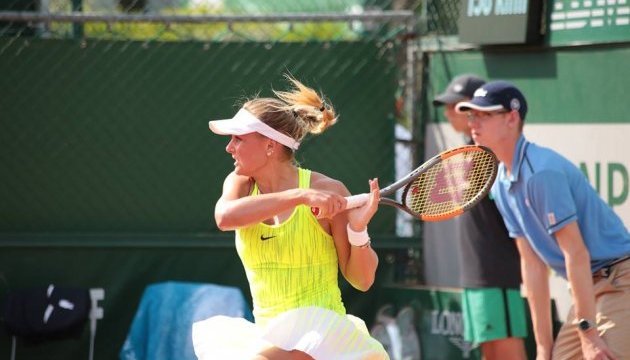 Ukraine's Kozlova reaches ITF quarterfinals in Budapest
Ukrainian tennis player Kateryna Kozlova has advanced to the quarterfinals of the ITF tennis tournament in Hungary's capital, Budapest.
In a second-round match, the Ukrainian defeated Norway's Melanie Stokke 7-5, 7-5, Ukrinform reported.
Kozlova will play Turkey's Cagla Buyukakcay for a spot in the semifinals of the tournament, with the prize money of $100,000.
Last week Kozlova won a tennis tournament with a prize fund of $60,000 in the Italian capital. It was her first title at ITF tournaments since 2014.
op