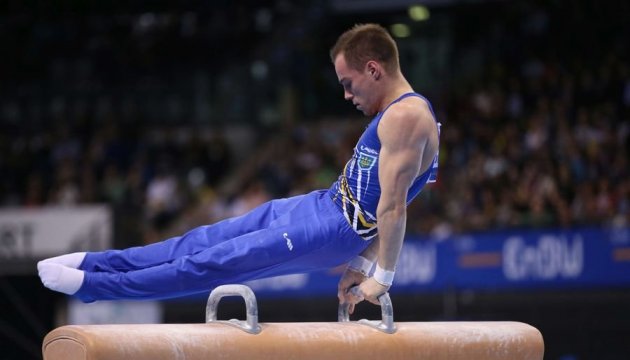 Ukrainian gymnast Vernyayev wins gold medal at 2017 Stuttgart World Cup
Ukrainian Olympic champion Oleg Vernyayev has won gold medal at the 2017 DTB World Cup in Stuttgart, the second of three FIG all-around World Cup events this year.
Vernyayev scored 84.899 to take the men's title Sunday afternoon at the Porsche Arena, topping Japan's Kazuma Kaya (84.398) by just over half a point. China's Sun Wei won the bronze on Sunday (82.898), rebounding from his seventh-place finish at the American Cup, Intlgymnast.com portal reports.
The next FIG World Cup event will be held in Doha (Qatar) on March 22-25.
ol