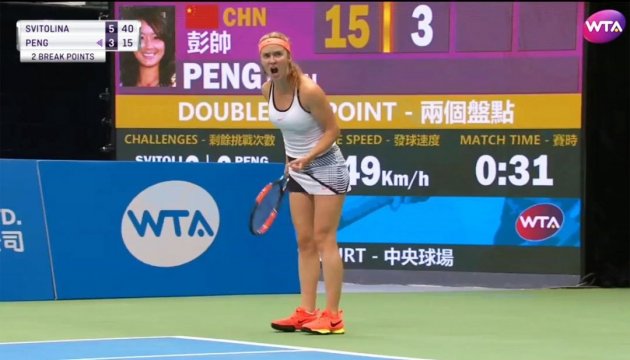 Svitolina's shot recognized best in Taiwan Open final. Video
Women's Tennis Association (WTA) recognized a shot by Ukrainian tennis player Elina Svitolina as the best one in the Taiwan Open final.
"It is something incredible. I could never dream I'll play in the final, as the quarter-final was very tough. I'm happy with the level of tennis I have showed today. I have enjoyed the support of the stands during this week. The audience helped me play better," Svitolina said after the match.
She beat Chinese player Peng Shuai 6: 3, 6: 2.
ol