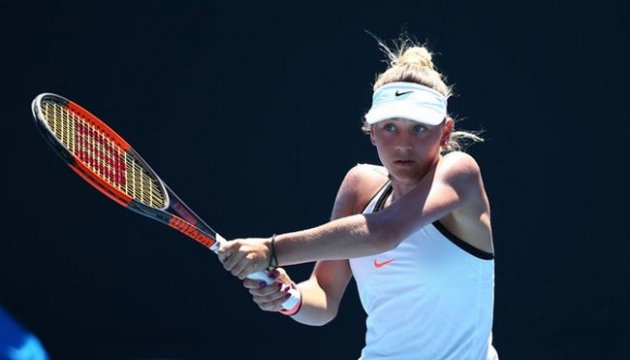 Marta Kostyuk beats Russian Elena Rybakina to reach Junior Australian Open final
Ukrainian tennis player Marta Kostyuk has reached the final at Australian Open Junior Championships 2017 in Melbourne.
The 14-year-old Ukrainian tennis player, No.11 seed, at the semifinals on Friday defeated 16th-seeded Russian Elena Rybakina 6-1, 7-5, Ukrinform reports.
At Australian Open Junior Championships final, Marta Kostyuk will compete with Swiss first seed Rebeka Masarova, who won over Canadian seventh seed Bianca Vanessa Andreescu 4-6, 7-6 (7-5), 6-0.
iy