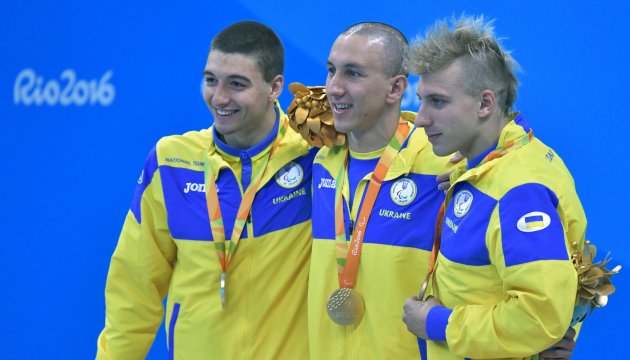 Ukrainians already win 81 medals at Paralympics in Rio
Ukraine's team has already won 81 medals at the Paralympic Games held in Rio de Janeiro.
Athlete Zoya Yevsei and swimmers Maria Lafina and Hanna Stetsenko won their next medals.
Ukrainian athlete also got bronze medal in women's discus throw (F51/52).
Swimmers Oleksandr Komarov, Maksym Kripak, Bohdan Hrinenko, and Denys Dubrov won gold medal in 4x100m freestyle relay. They also set another Paralympic record (3:48.11).
Ukrainian team won 4 gold, 2 silver and 3 bronze medals on the seventh day of Paralympics in Rio.
Currently Ukraine is ranked third in the medal table, having a total of 81 medals (31 gold, 23 silver, and 27 bronze).
ol