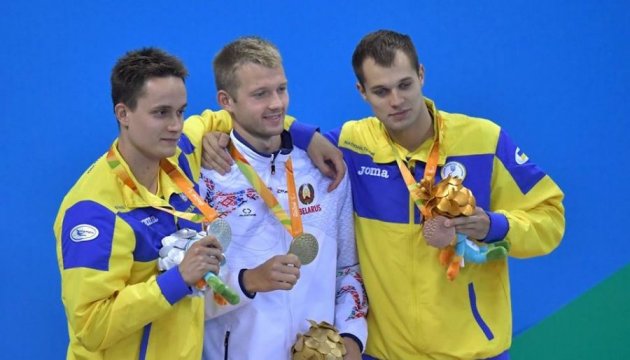 Ukrainians win three more gold medals at Paralympics
Ukrainian national team has already won more than 72 medals, including 27 gold, at the Paralympics 2016.
This is reported by the National Paralympic Committee of Ukraine.
Swimmer Elyzaveta Mereshko won gold medal, having set Paralympics record in 400m freestyle.
Yevhen Bohodayko won gold medal in 200m medley swimming. He also set a world record of 2: 30.72.
Maksym Kripak won the third gold medal in 100m freestyle.
In addition, athlete Natalia Yezlovetska won silver medal in 400m race. Maksym Veraksa won bronze medal in 100m breaststroke.
ol