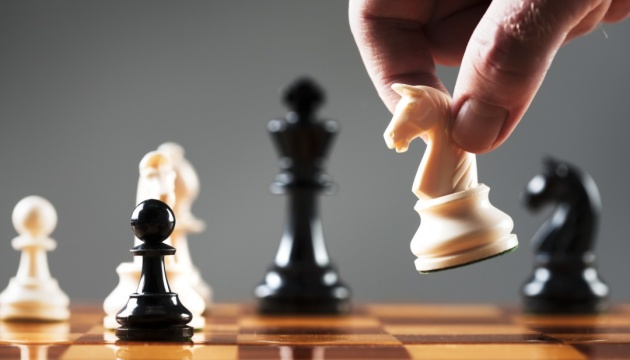 Ukrainians win silver and bronze at World Chess Olympiad
The Ukrainian men's team consisting of Pavlo Eljanov, Ruslan Ponomariov, Anton Korobov, Yuriy Kryvoruchko and Andriy Volokytyn won silver medals at the 42nd World Chess Olympiad in Baku, Azerbaijan. Hanna and Mariya Muzychuk, Natalia Zhukova, Hanna Ushenina and Inna Haponenko won bronze.
In the final 11th round Ukrainians defeated Slovenia with a score of 3.5:0.5, and eventually gained 20 points and ranked second among 168 teams.
iy