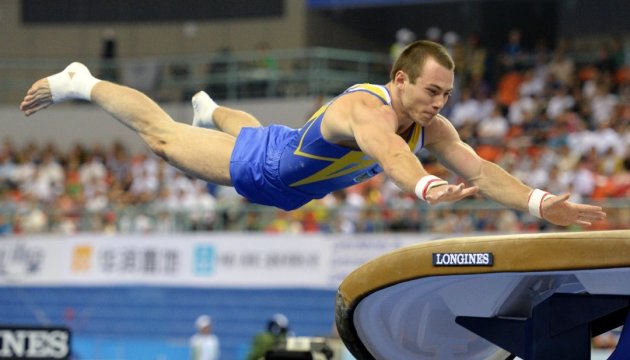 Gymnastics element can be named for Ukrainian athlete
One of the most difficult skills in gymnastics can be named for Ukrainian gymnast Ihor Radivilov.
This is stated on the official website of the International Gymnastics Federation (FIG).
"Five new skills in Men's Gymnastics have been submitted for consideration to the FIG Men's Technical Committee at the Olympic Games. If done successfully at any time during the Games, these elements will be officially named for the gymnast who performs them," the statement reads.
Among the elements examined by the technical committee, there is a vault element with three compete somersaults, which can be named for 23-year-old gymnast from Mariupol Ihor Radivilov.
The Roche, the same vault but with one less somersault, has been a mainstay in international competition for nearly 30 years.
ol