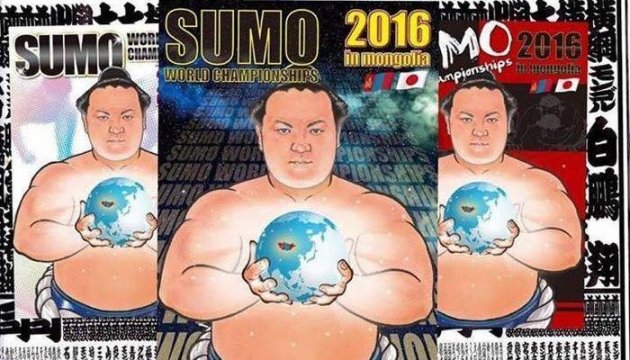 Ukrainian sumo wrestlers won eight medals at World Championships 2016 in Mongolia
Representatives of Ukraine won eight medals at the 2016 Sumo World Championships, which is being held in Ulaanbaatarfrom, Mongolian capital, from July 28, the press service of the Ukrainian Youth and Sports Ministry told Ukrinform.
"Ukrainian Alina Boikova (65 kg) and Maryna Maksymenko (80 kg) became world champions in individual competitions among adults. Another award of the highest standard was brought to our team by junior Kateryna Kolesnyk (60 kg)," reads a report.
Maria Droboyan won silver in the weight category over 80 kg, and Ivanna Berezovska (absolute weight) and Serhiy Sokolovsky (over 115 kg) won bronze medals.
In addition, Ukrainians won two bronze medals in team competitions. The composition of the women's team -Alina Boikova, Maryna Maksymenko, Maria Droboyan and Ivanna Berezovska; the composition of men's team - Oleksandr Veresyuk, Mykola Kozhukhov, Serhiy Sokolovsky and Anton Chuyev.
iy