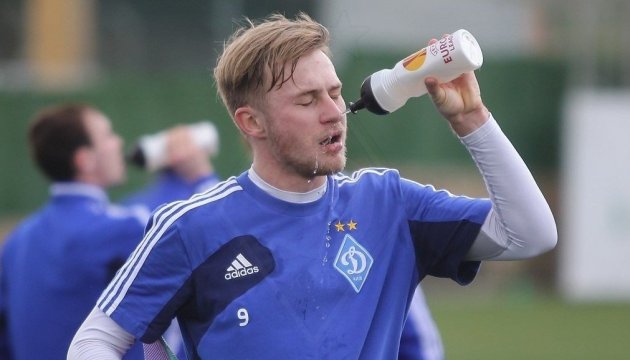 Bezus officially signed up by St Truiden Belgian soccer club
Midfielder from FC Dnipro (Dnipro city) and Ukrainian national team player Roman Bezus has officially become a team player in St. Truiden on Tuesday, July 12, the official site of the Belgian club playing in the top country league has reported.
The 25-year-old Ukrainian midfielder signed the one-year contract with a possibility of extending it for another season.
"Our club is pleased to see the player of this top level. Bezus' experience and skills will certainly help the team to progress," said General Director of St. Truiden Philippe Boucher.
tl