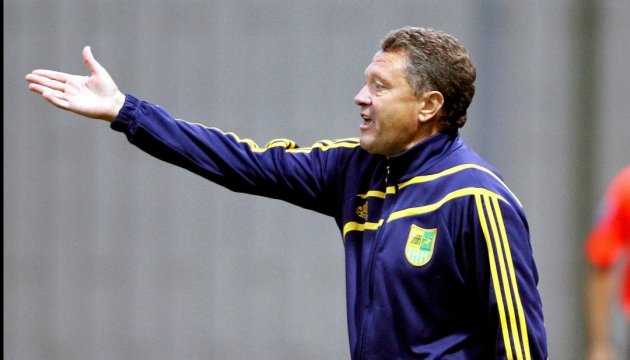 FC Dnipro manager Markevych steps down
Myron Markevych has resigned from his post of head coach of FC Dnipro, which is owned by Ukrainian tycoon Ihor Kolomoisky, according to his interview published by the Sport-Express in Ukraine daily.
"I know for sure that the soccer club will continue to exist as it was announced at a meeting on Wednesday, even it's planned to send the team allegedly for a training camp abroad. But what kind of the team it will be - that is another question.
Now somebody else will have to figure out the future of FC Dnipro because I have resigned. I have told the club management about my decision. I do not see any reason to continue – especially when they haven't paid me," said the coach.
"We live in a civilized world where the salary for honest work should be paid on time. But living year-round in the dark, losing one player after another – it shouldn't be the case in the eminent club. Almost all players have left for other countries and clubs. As far as I understand it is time for young players and young coaches. Perhaps this is the logic. I do not know," the weathered manager noted.
tl