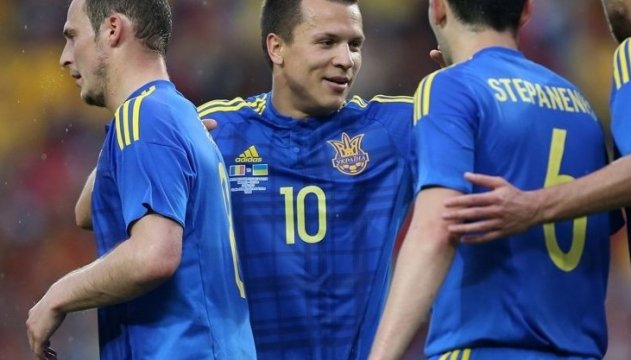 Shevchenko: Ukraine national soccer team will be a surprise to all at Euro 2016
Assistant head coach of Ukraine soccer team Andriy Shevchenko believes the Ukrainain team will succeed at UEFA Euro 2016 and recommended AC Milan to buy Andriy Yarmolenko, according to Sport Arena site.
"I am sure Ukrainian national team at Euro2016 will surprise you. I would recommend to monitor Andriy Yarmolenko and suggested that AC Milan sign him up," the site quoted Shevchenko as saying citing La Gazzetta dello Sport newspaper.
Also, Shevchenko did not rule out his return to Italy.
"Will I be back to Italy? Nobody knows. Italy is my second home. But now I am totally focused on the job in the national team of Ukraine. AC Milan? I love this club therefore I wish it all the best. Of course, I'm disappointed that Berlusconi intends to sell the club but he probably had solid reasons to make the decision, " said Shevchenko.
tl