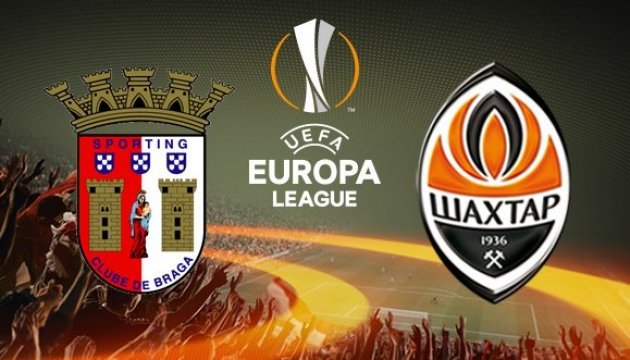 Braga vs Shakhtar: Ukrinform provides live text tonight
FC Shakhtar Donetsk headed by manager Mircea Lucescu face Portuguese SC Braga on Thursday in their first-leg away match of the quarterfinals in the Europa League.
Ukrinform site provides live online text broadcasingt in Ukrainian. The kick off time - 22.05 Kyiv time.
Braga and Shakhtar had met twice in the Champions League-2010/11. Donetsk "Miners" won both games, and Braga in that season reached the Europa League final.
Shakhtar have reached the quarterfinals for the first time since 2009, when the club became holders of the UEFA Cup.
Braga have reached the quarterfinals stage for their first time since their most successful European Cup performance - the Portuguese lost in the final game of the Europa League in 2011 after they had been relegated from the group stage in the Champions League.
tl