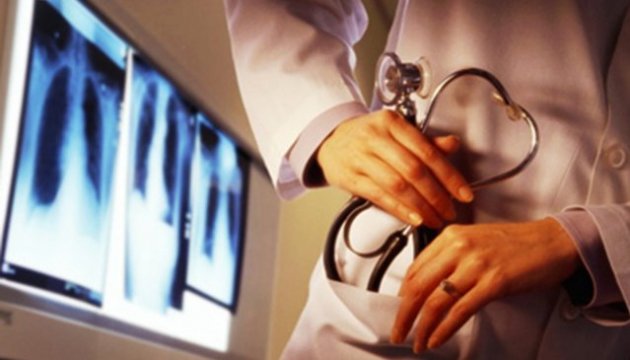 Healthcare Ministry of Ukraine: TB incidence grows by 8%
30.11.2016 11:20
646
Tuberculosis (TB) incidence rates in Ukraine grew by 8% over the past year.
Deputy Healthcare Minister of Ukraine Oksana Syvak said this during a meeting with the UNDP representatives, an Ukrinform correspondent reports.
"Compared to 2015, we have already observed a 8% growth. The factors may be different. One of them is the social and economic crisis, which has been deepened because of the military conflict in the east of the country," Syvak said.
According to Healthcare Ministry of Ukraine, 15% of the registered TB patients lived in the eastern regions of the country before the start of the fighting in Donbas. Identification and treatment of TB became critical due to internal displacement and military operations.
According to the Ministry's statistics, the incidence rate was 70.5 patients per 100,000 people in 2015. However, she said, the estimated data say the number of patients is 90 patients per 100,000 people. In addition, the number of people living with HIV/AIDS and TB grows. In 2015, the figure was 13 patients per 100,000 people, according to statistical information. Meanwhile, the international and non-governmental organizations claim such figure was 20 patients per 100,000 people in 2015.
ol