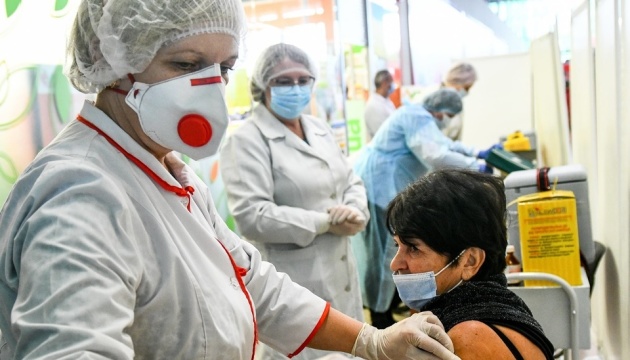 Nearly 45% of adult population in Ukraine fully jabbed against COVID-19
Some 71,841 people got vaccinated against COVID-19 in Ukraine on January 6, the Ukrainian Health Ministry has said on Facebook.
"As many as 71,841 people in Ukraine were vaccinated against COVID-19 on January 6. Some 21,997 people received their first dose, 44,836 people received their second dose, 388 people received an additional dose, and 4,620 people got a booster dose," the statement said.
Since the launch of the vaccination program, 14,800,316 people have received their first dose, 13,950,698 have received both doses, 5,787 people have got an additional dose, and 16,216 people have received a booster dose. A total of 28,773,017 doses have been administered.
Some 47.6% of adults in Ukraine have already received at least one dose of a COVID-19 vaccine. A total of 44.9% of the adult population received two doses.
op