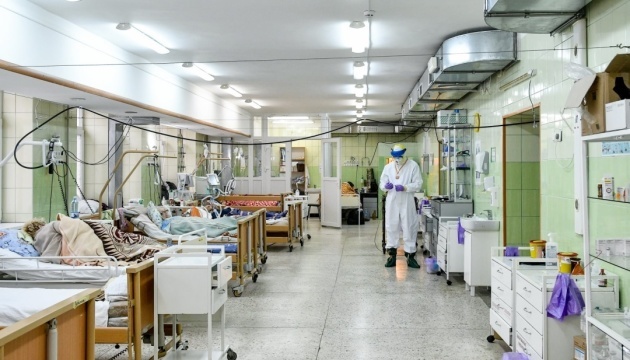 COVID-19 in Ukraine: Health officials confirm 749 cases on Aug 29
In the past 24 hours, Ukraine reported 749 new COVID-19 cases confirmed across the country.
That's according to the Ministry of Health, Ukrinform reports.
"Over the past day, August 29, 2021, Ukraine recorded 749 new confirmed COVID-19 cases (including 55 minors and 6 medics)," the statement reads.
In the past day, 583 people were hospitalized. Also, 18 lethal cases were reported against 291 recoveries.
On Sunday, 9,617 people underwent PCR tests, 1,650 – ELISA tests, and 7,391 – rapid antigen tests.
Since the onset of the pandemic in Ukraine, 2,284,940 people contracted the virus, of whom 2,206,683 recovered and 53,738 died. A total of 11,958,965 PCR tests were run.
Over the last 24 hours, the largest number of confirmed cases was registered in Kyiv (148), Chernivtsi (74), Dnipropetrovsk (72), Odesa (49), and Ternopil (48) regions.
im