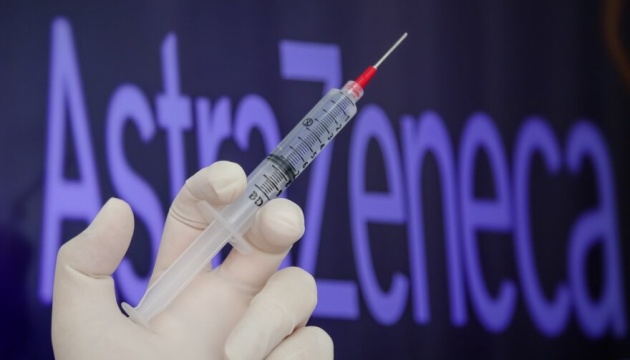 Ukraine gets about 800,000 doses of AstraZeneca vaccine
Ukraine has received about 800,000 doses of the AstraZeneca vaccine from Greece, Poland and Lithuania, the Ukrainian Health Ministry's press service has reported on Facebook.
"On August 16, 2021, Ukraine received 100,000 doses of the AstraZeneca vaccine from the Greek government, and on August 18 - 650,400 doses of the same vaccine from Poland and 46,000 doses from Lithuania as humanitarian aid. Part of the vaccines from these supplies will be used to vaccinate those who have to receive a second dose of AstraZeneca, whereas the rest will be distributed between vaccination centers and vaccination points," the report said.
The ministry recalled that AstraZeneca is a vector COVID-19 vaccine produced in the EU, Britain, South Korea, and India. The vaccine made in the EU has the trademark Vaxzevria, in South Korea - AstraZeneca-SKBio, in India - Covishield. It has been approved for emergency use by the World Health Organization and the European Medicines Agency. For complete immunization, you need to get two doses of the vaccine with an interval of 4-12 weeks.
According to the report, AstraZeneca vaccines produced at different sites are interchangeable, because their production technology and composition are identical. If the first dose was administered with a vaccine from one manufacturer, the second dose can be received with the same vaccine from any other country of manufacture.
op