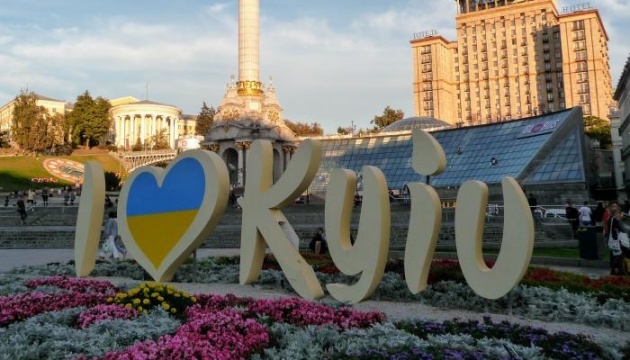 Kyiv in TOP 100 of World's Best Cities Report
In 2021, Kyiv significantly improved its position in the World's Best Cities Report, rising from 139th position to 87th.
For the first time ever, the Ukrainian capital is in the TOP 100 of the said ranking, according to the Department of Economics and Investments at the Kyiv City State Administration referring to the said rating, Ukrinform reports.
"The publication names Kyiv one of the most expressive cities, colorful and vibrant like the national flag, comparing buildings with Easter eggs and depicting the hills of the Dnipro River with golden-domed cathedrals on the horizon. The part about monuments and sights, the rating notes the sites from the UNESCO World Heritage list in Ukraine, including St. Sophia Cathedral and Kyiv-Pechersk Lavra, as well as St. Michael's Golden-Domed and St. Volodymyr's Cathedrals. The capital's museums ranked 27th among all museums in the world," said the report.
Reportedly, Resonance Consultancy is ranking cities with a population of more than a million based on statistical indicators and assessments of the quality of services by local residents and tourists. Twenty-five areas are considered, grouped into six main categories: the environment, the number of COVID-19 cases; key city institutions, outstanding monuments and infrastructure; human capital; standard of living; leisure; media and internet coverage; and the like.
World's Best Cities Report 2021 is the sixth edition with a comprehensive ranking of the world's cities in terms of life, work, investment, and travel by Resonance Consultancy.
im