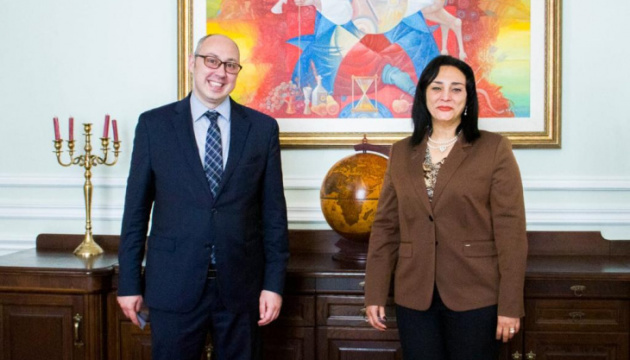 Ukraine, Egypt discuss creation of Ukrainian-language hotline for tourists
Deputy Minister for Foreign Affairs of Ukraine Dmytro Senik and Vice Minister for Tourism and Antiquities of Egypt Ghada Shalaby have discussed the creation of a Ukrainian-language hotline for Ukrainian tourists to help in emergency situations, according the Ukrainian ministry's press service.
In particular, during the meeting, the parties noted the high level of bilateral cooperation between Ukraine and Egypt in the tourism sector and discussed improving the conditions for Ukrainian tourists in Egyptian resorts.
Dmytro Senik paid special attention to the creation a Ukrainian-language hotline in Egypt for Ukrainian tourists to help in emergencies, in particular, in case of need for hospitalization or treatment for COVID-19.
In addition, the parties discussed the increase in the volume of Ukrainian content in cultural and entertainment events in Egyptian resorts.
Ghada Shalaby praised the dynamics of growth in the number of tourists from Ukraine over the past years. She also highlighted the efforts of the Egyptian authorities to create a recreational environment in the country during the COVID-19 pandemic.
In this context, the parties discussed the prospects for mutual recognition of documents on vaccination against COVID-19.
iy