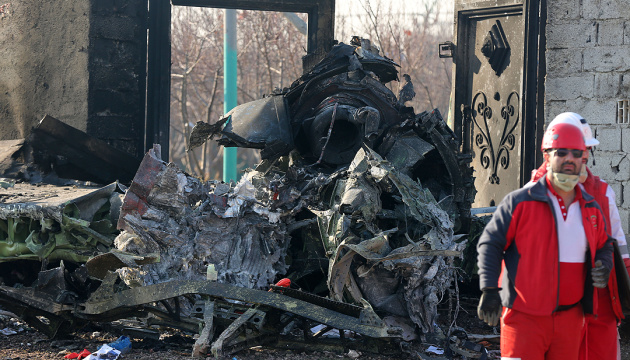 Canada's PS752 probe finds no evidence the aircraft's destruction was 'premeditated' – media
Canada's forensic examination of the destruction of Flight PS752 shows that Canada does not have evidence of its own proving the catastrophe was "premeditated," CBC News has learned.
CBC News viewed a copy of a long-awaited unclassified report on the circumstances and causes of the aircraft's destruction.
"While the Forensic Team found no evidence that the downing of Flight PS752 was premeditated, this in no way absolves Iran of its responsibility for the death of 176 innocent people," the document reads.
The report says the team concluded Iran has "fallen short" of providing a "credible explanation of how and why" a branch of the country's military shot down the plane.
"Given the totality of information available, the Forensic Team concludes that a series of acts and omissions by Iranian civil and military authorities caused a dangerous situation where previously identified risks were underestimated and not taken seriously," the report notes.
The report says the forensic team analyzed the information at its disposal but "only Iran has full access to the evidence, crash site, and witnesses. "The onus is on Iran to provide definitive answers about all aspects of this tragedy," it says.
The report paves the way for Ottawa to move forward and decide what sanctions, if any, it will impose on Iran. "Iranian civilian and military authorities – through their actions and omissions – directly put Flight PS752 and other civilian aircraft in danger by creating conditions in which a [surface-to-air-missile] operator could launch missiles at them and by failing to take adequate preventative measures to reduce this high risk," the report reads.
As reported, on January 8, 2020, Ukraine International Airlines plane (Flight PS752) heading from Tehran to Kyiv crashed shortly after taking off from the Imam Khomeini International Airport. There were 176 people on board – nine crew members (all Ukrainians) and 167 passengers (citizens of Ukraine, Iran, Canada, Sweden, Afghanistan, Germany, and the UK). All of them died.
On January 11, Iran admitted that its military had accidentally shot down the Ukrainian passenger jet. Iran's Islamic Revolutionary Guard Corps (IRGC) accepted full responsibility for the downing of the Ukrainian airliner.
On March 17, 2021, Iran's Civil Aviation Organization released the final report on the crash of the Ukrainian passenger plane in January 2020. The report blamed an error by an air defence operator for the accidental downing of the Ukrainian plane.
Ontario's Superior Court of Justice ruled that the shooting down of UIA passenger plane near Tehran in January 2020 had been an intentional act of terrorism.
ish