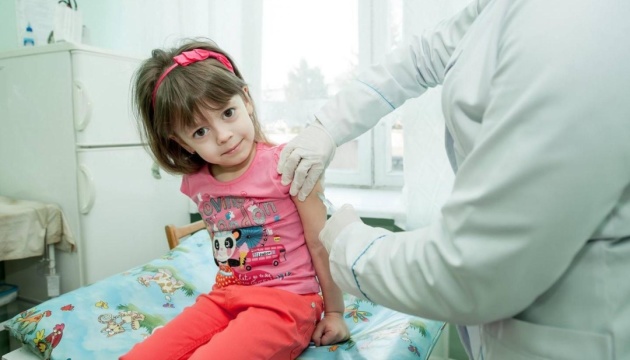 More than 31,000 COVID-19 shots given in mass vaccination centers over the weekend
Over the weekend of June 12-13, 31,305 people were vaccinated against COVID-19 in mass vaccination centers in 16 regions of Ukraine.
As the Ministry of Health reports, these centers give vaccines to citizens, who have signed up for vaccination via Diia application or through the contact center of the Ministry of Health.
Fifty vaccination centers worked over the weekend: 13 centers in Dnipropetrovsk region, eight – in Lviv region, seven – in Odesa region, five – in Poltava region, three – in Kherson region, two – in Kyiv region, two – in Chernivtsi region, two – in Khmelnytsky region, and one each in Ternopil, Rivne, Vinnytsia, Kirovohrad, Zhytomyr, Cherkasy, Kharkiv regions, and in Kyiv city.
The largest number of COVID-19 shots, 6,410, were given at the International Exhibition Center in Kyiv city, 3,145 shots – in 12 centers in Dnipro city, and 2,968 shots – in three centers in Lviv city.
Last weekend, 15,025 people got vaccinated in 14 such centers.
Centers for mass vaccination of the population against COVID-19 began to open in Ukraine on May 29, 2021.
ol