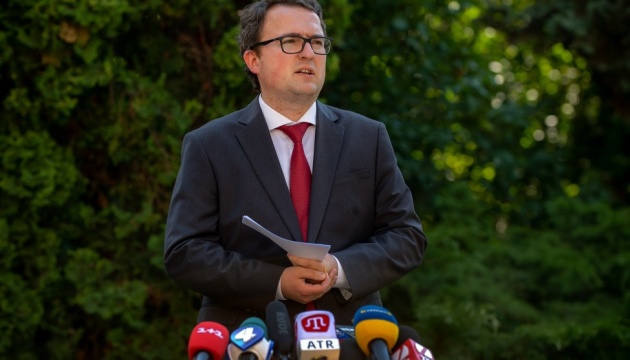 Korynevych: Permanent office of Crimean Platform needed
Permanent Representative of the President of Ukraine to the Autonomous Republic of Crimea Anton Korynevych considers it necessary for the Crimean Platform to have a permanent office in order to ensure the continuity and stability of this process.
He said this during his speech at the international investment forum "Southern Development Strategy" in Kherson region on June 11, according to an Ukrinform correspondent.
"A permanent office that will serve the idea of the Crimean Platform is, it seems to me, one of the key things we should talk about," Korynevych said.
According to him, the August 23 summit should be a real beginning. The permanent office is needed to ensure the continuity and stability of the Crimean Platform process and to make it a permanent phenomenon, and not one or more summits that will take place over a period of time.
The Crimean Platform is a new consultative and coordination format initiated by Ukraine to improve the efficiency of the international response to the occupation of Crimea, respond to growing security challenges, step up international pressure on Russia, prevent further human rights violations, protect victims of the occupation regime, and achieve the de-occupation of Crimea.
The first Crimean Platform summit is scheduled for August 23, 2021.
ish