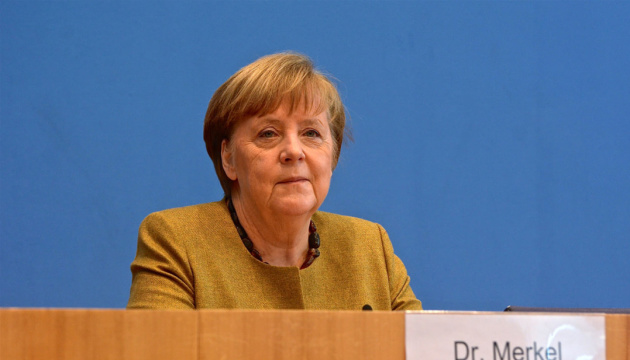 Ukraine invites Merkel to attend Crimean Platform summit
Minister of Foreign Affairs of Ukraine Dmytro Kuleba has invited Federal Chancellor of Germany Angela Merkel to take part in the inaugural summit of the Crimean Platform in August.
Kuleba said this during a joint press conference with German Foreign Minister Heiko Maas in Berlin on Wednesday, an Ukrinform correspondent reports.
"I am grateful to Germany for supporting this initiative and the idea of holding the Crimean Platform summit in Ukraine on August 23. We look forward to meeting the German chancellor at this event, an invitation has been sent to her," Kuleba said.
The minister added that in connection with new international problems, the issue of Crimea "is getting lower and lower on the list of the international agenda," therefore Ukraine came up with the initiative of the Crimean Platform.
"We believe that Crimea is an issue that deserves great attention, since Germany has always consistently advocated the protection of international law and human rights; and it is difficult to imagine a place in Europe where international law and human rights are violated more than ever since the end of World War II," Kuleba emphasized.
As Ukrinform reported, on June 9, Maas said that Germany supports Ukraine's initiative to de-occupy Crimea, the Crimean Platform, and hold the corresponding summit in Kyiv in August.
The Crimean Platform is a new consultative and coordination format initiated by Ukraine to improve the efficiency of the international response to the occupation of Crimea, respond to growing security challenges, step up international pressure on Russia, prevent further human rights violations, protect victims of the occupation regime, and achieve the de-occupation of Crimea.
The first Crimean Platform summit is scheduled for August 23, 2021.
ish