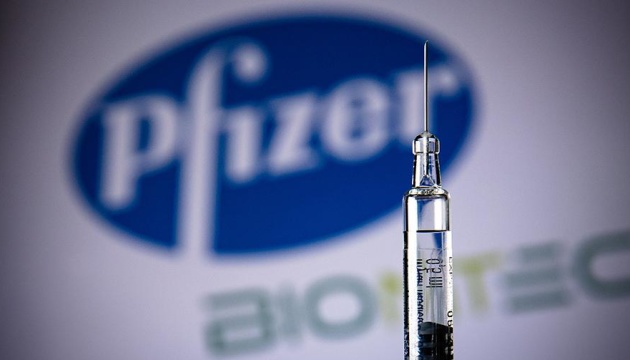 Over 66,000 doses of Pfizer vaccine delivered to Ukraine
Some 66,690 doses of Comirnaty vaccine manufactured by Pfizer-BioNTech have been delivered to Ukraine, the Ukrainian Health Ministry has reported.
"Another 66,690 doses of the Comirnaty COVID-19 vaccine produced by Pfizer-BioNTech, which is purchased at public expense through the international agency Crown Agents, have arrived in Ukraine. The vaccine from this batch is used to vaccinate people from the first to third phases of vaccination," the report said.
The ministry said that the vaccination process would be carried out in an organized manner, by mobile teams. Each person vaccinated with the first dose of Comirnaty/Pfizer will also get a second dose from the same batch.
The Comirnaty vaccine is an mRNA COVID-19 vaccine developed by German biotechnology company BioNTech together with U.S. pharmacological concern Pfizer.
The efficacy of the vaccine is 95%. For full immunization, it is necessary to receive two doses with an interval of 21-28 days.
The ministry also recalled that Ukraine had already received 234,000 doses of the vaccine, purchased at public expense. In addition, Ukraine has already received 707,850 doses of Comirnaty/Pfizer under the COVAX scheme. Another 356,850 doses will be received this week.
In addition to Comirnaty from Pfizer, Ukraine received 500,000 doses of AstraZeneca/Covishield, 367,200 doses of AstraZeneca-SKBio, 705,600 doses of Italian-made AstraZeneca, and 1,713,316 doses of CoronaVac/Sinovac.
op