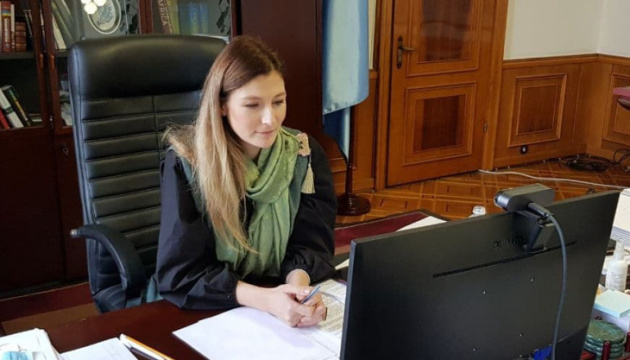 Dzheppar briefs Qatar's foreign minister on preparations for Crimean Platform summit
First Deputy Minister of Foreign Affairs of Ukraine Emine Dzheppar has informed H.E. Mr. Soltan bin Saad Al-Muraikhi, State Minister for Foreign Affairs of the State of Qatar, about the preparations for the inaugural summit of the Crimean Platform, as well as its main goals and objectives.
They had a phone call on June 7, according to the press service of the Ministry of Foreign Affairs of Ukraine.
"This initiative is a tool that will allow Ukraine to return the topic of Russia's temporary occupation of Crimea to the international agenda and restore the territorial integrity of our state," Dzheppar said.
During the conversation, the interlocutors exchanged views on topical issues on the international agenda, in particular, on the ongoing aggression of the Russian Federation against Ukraine, Russia's militarization of the occupied Crimea and violations of the rights of the Crimean Tatar people on the Crimean peninsula, the state of implementation of the Al-Ula Declaration, and the mediating role of the State of Qatar in the settlement of regional conflicts.
Qatar's minister stressed that his country supports the sovereignty and territorial integrity of Ukraine.
As Ukrinform reported, on April 6, Deputy Head of the President's Office Ihor Zhovkva said that Ukraine was ready to fully ensure Qatar's food security and export high-quality agricultural products.
As a reminder, the Crimean Platform is a new consultative and coordination format initiated by Ukraine to improve the efficiency of the international response to the occupation of Crimea, respond to growing security challenges, step up international pressure on Russia, prevent further human rights violations, protect victims of the occupation regime, and achieve the de-occupation of Crimea.
The first Crimean Platform summit is scheduled for August 23, 2021.
ish