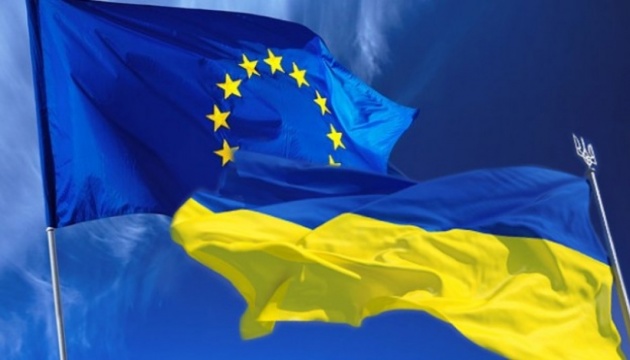 EU allocates EUR 25.4M in aid to people suffering from conflict in eastern Ukraine
The European Commission has announced EUR 25.4 million in humanitarian assistance to help people suffering from the conflict in eastern Ukraine.
This was said in a statement posted on the website of the European Commission.
"As the conflict in eastern Ukraine enters its eighth year, the European Commission has announced €25.4 million in humanitarian aid to help people still suffering from the ongoing hostilities. This brings the total of EU humanitarian aid to €190 million since the start of the conflict," the statement reads.
The funding will help the conflict-affected people access healthcare, including better preparation and response to the COVID-19 pandemic, and protection services such as legal support. It will help to repair damaged houses, schools and hospitals. It will provide the most vulnerable people with means to meet their basic needs and support access to safe water and education in emergencies. The needs of vulnerable people, such as elderly and people with disabilities, will be prioritised.
Since March 2014, the conflict in eastern Ukraine has affected over 5.2 million people, 3.4 million of whom are still in need of humanitarian assistance. The ongoing conflict continues to worsen the humanitarian situation for civilians living on both sides of the contact line. People have difficulty to sustain their livelihoods and access food, while the mental health and psychosocial situation is also deteriorating. The coronavirus pandemic has put an additional strain on the civilian population's already dire situation.
As reported, during a phone conversation on May 27, President of Ukraine Volodymyr Zelensky and President of the European Commission Ursula von der Leyen discussed Ukraine's and the EU's efforts to combat the COVID-19 pandemic and its social and economic consequences, ongoing reforms in Ukraine, and cooperation to overcome Russia's ongoing destabilization efforts. In all these areas, the EU continues to provide strong support to Ukraine. The sides exchanged views on the situation in eastern Ukraine and reaffirmed their commitment to the full implementation of the Minsk agreements and the Normandy format, as well as the EU's strong support for Ukraine's independence, sovereignty and territorial integrity.
ish