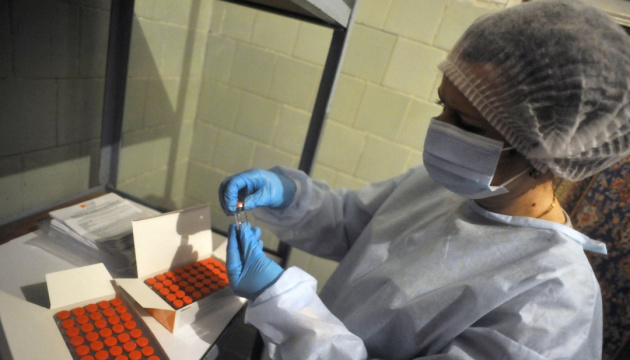 Fourth batch of CoronaVac vaccine to arrive in Ukraine today – Lekhim group of companies
The fourth batch of the CoronaVac vaccine produced by Chinese company Sinovac Biotech will arrive in Ukraine on May 26, the press service of the Lekhim group of pharmaceutical companies has told Ukrinform.
"The Lekhim group of companies, which is the official and exclusive supplier of the vaccine produced by Sinovac Biotech in Ukraine, will deliver the fourth batch (500,000 doses) of the CoronaVac vaccine on May 26 for the prevention of COVID-19 in Ukraine," the report reads.
The plane with the batch of vaccines is to land at Boryspil International Airport at 8:15 p.m. The company notes that this will be the penultimate batch of the CoronaVac vaccine delivered to Ukraine under a government contract.
As reported, on May 26, the first batch of Pfizer-BioNTech vaccines, purchased at the public expense, was delivered to Ukraine. In particular, 117,000 doses of the Pfizer vaccine were delivered to Kyiv. The batch consists of 167,000 doses; 50,000 are expected to arrive by the end of the week. The purchase of the vaccine was made at the public expense through the Crown Agents.
The COVID-19 vaccination campaign in Ukraine began on February 24, 2021.
According to the Ministry of Health, Ukraine has reached an agreement on the supply of 42 million doses of coronavirus vaccines from different manufacturers by the end of 2021. The delivery will be carried out through direct contracts and the global COVAX Facility.
ish