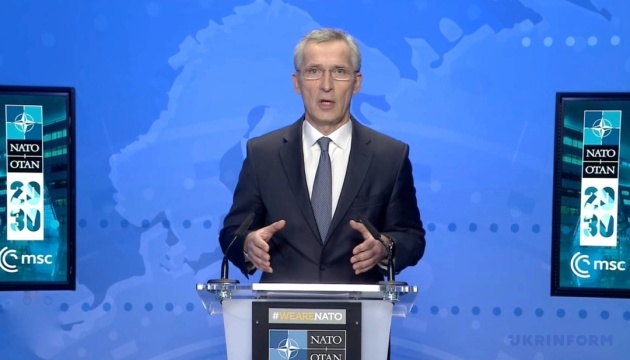 UWC calls on NATO secretary general to speed up work on MAP for Ukraine
The Ukrainian World Congress (UWC) has addressed NATO Secretary General Jens Stoltenberg ahead of the 2021 NATO Summit to be held at NATO Headquarters in Brussels on June 14, and called on the Alliance to accelerate work on a NATO Membership Action Plan (MAP) for Ukraine.
This was said in a statement posted on the UWC website.
Taking into account the Bucharest Nine states' call for enhanced NATO presence in Eastern Europe and greater security in the Black Sea region, UWC President Paul Grod called on the Secretary General and NATO to reaffirm support for Ukraine's and Georgia's Euro-Atlantic aspirations and to accelerate work on a NATO Membership Action Plan for Ukraine.
"A clear message of support for Ukraine's MAP will serve to deter further Russian aggression. Furthermore, it will reaffirm NATO's commitment to Ukraine's independence, sovereignty, territorial integrity, and Euro-Atlantic choice of the Ukrainian people as enshrined in Ukraine's Constitution," reads the statement.
At the same time, on behalf of the UWC and the global Ukrainian community, Paul Grod thanked Mr. Stoltenberg for standing firm with Ukraine in defending its sovereignty and territorial integrity. He also stressed that the recent unprecedented escalation of Russian aggression at Ukraine's borders, as well as acts of aggression carried out by Russian agents in NATO member states, such as Czech Republic and Bulgaria, have clearly indicated that Russia had become an imminent threat to Europe and to all NATO member states.
Earlier, the Ukrainian World Congress (UWC) and the Association of Ukrainians in Great Britain (AUGB) asked Prime Minister of the United Kingdom Boris Johnson to provide representation to Ukraine at the 2021 G7 Summit.
ish