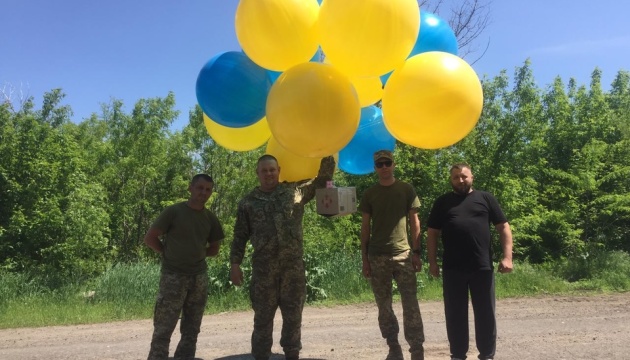 Volunteers, military send thousands of postcards to Donetsk
The Ukrainian military and volunteers have sent 8,000 postcards in hydrogen-filled balloons to occupied Donetsk, the Donbas.Realii project has reported on Facebook.
"Members of the Third Force organization and the Ukrainian military have sent 8,000 postcards to Donetsk by air. The action was dedicated to Vyshyvanka Day," the report reads.
According to the report, yellow and blue gas balloons carrying parcels were launched from the area near the Donetsk airport.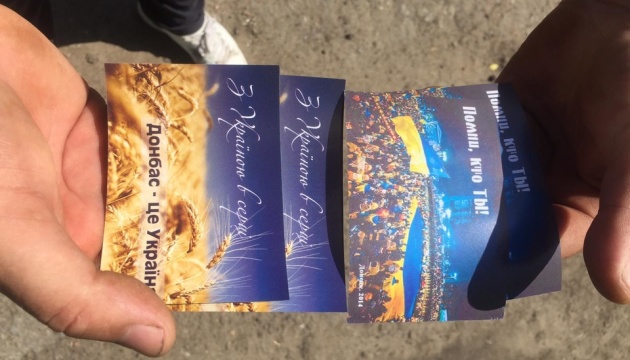 The postcards bear the inscriptions "Donbas is Ukraine," "With Ukraine in your heart," "Remember who you are."
Vlad Boroda, a representative of the Third Force organization, said that with this action they want to "congratulate people in the occupation who are not only waiting, but also doing everything to bring Ukraine back."
op