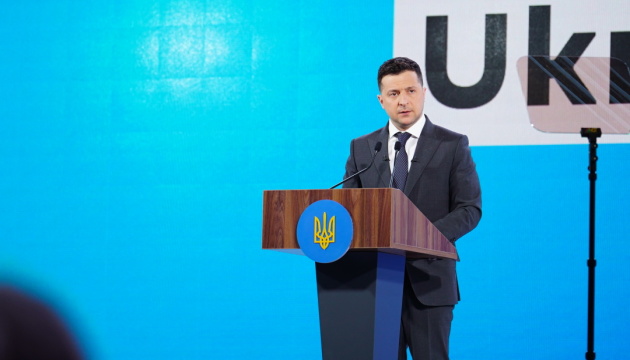 Cybersecurity center already operating - Zelensky
The Cybersecurity Center is already operating in Ukraine, President Volodymyr Zelensky has said.
"We have decided to create the Cybersecurity Center, not just decided, we have already created it. I have not officially opened it yet, but it is already operating in a working format," Zelensky told journalists after the All-Ukrainian Forum "Ukraine 30. National Security", an Ukrinform correspondent reports.
According to the president, the official opening of the center will take place "in a week or two"
Zelensky stressed that the Cybersecurity Center was created together with the Center for Countering Disinformation.
"Cybersecurity is one of the most powerful threats to Ukraine, and today I do not know what is worse - weapons or cyberattacks," Zelensky said.
As reported by Ukrinform, President Volodymyr Zelensky appointed Polina Lysenko as head of the Center for Countering Disinformation on April 2.
The Center for Countering Disinformation was established by the decision of the National Security and Defense Council as of March 11, which was put into effect by the president's decree as of March 19.