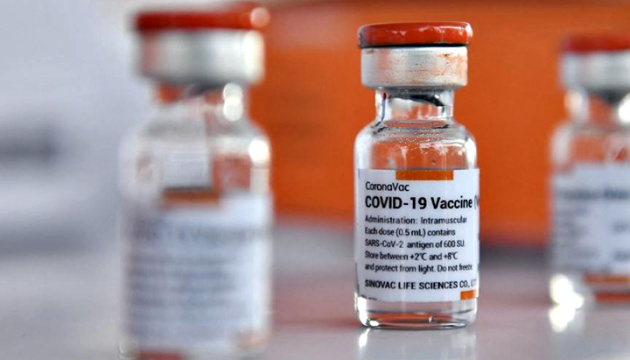 Health Ministry starts to deliver CoronaVac vaccine to regions
The Ministry of Health has begun distributing the CoronaVac vaccine produced by Sinovac Biotech among the regions, Health Minister Maksym Stepanov says.
"CoronaVac goes to the regions. We have completed all laboratory tests and are starting to deliver the vaccine to the regions," the minister wrote on Facebook.
He said the vaccine will be provided to police officers, persons with reduced mobility and people who care for them, as well as Olympians, Paralympians, and people who will be directly involved in external independent evaluation. CoronaVac belongs to the group of inactivated vaccines.
As reported, the first batch of CoronaVac vaccine produced by the Chinese company Sinovac Biotech arrived in Ukraine on March 25. So far, Ukraine has received 215,000 doses out of the ordered 1.915 million doses of the vaccine.
Over the past day, April 11, some 1,216 people in Ukraine were vaccinated against the coronavirus. In total, 378,266 people have been vaccinated since the start of vaccination campaign.
ish