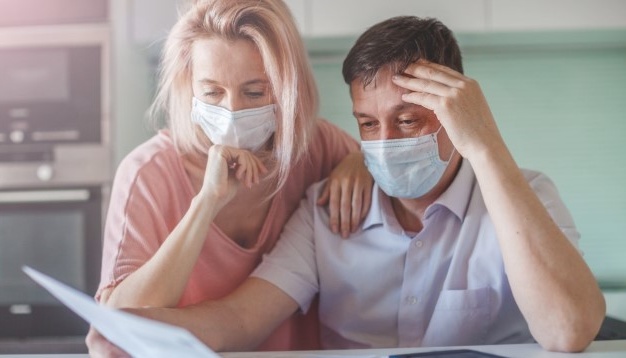 Ministry of Health expects rise in coronavirus cases in next 10 days
The number of COVID-19 cases in Ukraine is expected to grow in the next 10 days, according to Minister of Health Maksym Stepanov.
"We really have a very difficult period and an increase in the number of patients, which we expect for another week - 10 days. We think there will be an increase of up to 25-30 thousand [new cases per day]. Based on how the epidemic develops," he said on the Pravo na Vladu (Right to Power) TV show, Ukrinform reports.
According to Stepanov, the spread of the British coronavirus variant in Ukraine contributed to such an increase in the number of new cases across the country.
Currently, according to Stepanov, 49,000 coronavirus patients are in hospitals in Ukraine. For comparison, in November, when there was also a significant growth in COVID-19 cases, there were almost 30,000 coronavirus patients in hospitals in Ukraine.
Stepanov stressed that it is possible to decrease the numbers of coronavirus cases by observing quarantine measures. He cited the example of Ivano-Frankivsk region, which will be transferred to the orange zone on April 9, where the occupancy of oxygen-equipped beds in hospitals reduced from 82.5% as of early March to 38% as of April 8.
Ukraine has recorded 19,676 new coronavirus cases in the past 24 hours, bringing the total number of confirmed COVID-19 cases to 1,823,674. In particular, 419 deaths, 11,221 recoveries and 4,936 hospitalizations were registered in Ukraine on April 8.
iy