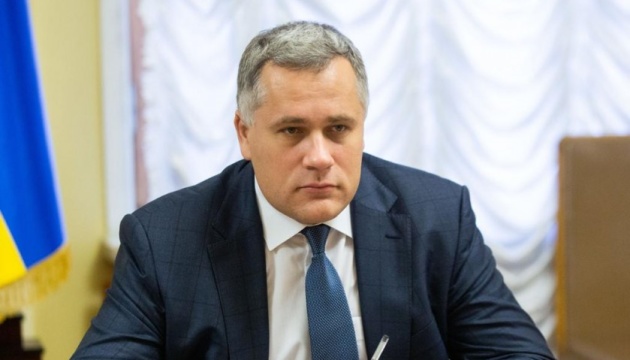 Monitoring of Russia's human rights violations in occupied territories urgently needed – Zhovkva
Constant monitoring of Russia's violations of human rights in the occupied territories of Donetsk and Luhansk regions and in Crimea is urgently needed.
Deputy Head of the Office of the President of Ukraine Ihor Zhovkva said this at a meeting with Council of Europe Commissioner for Human Rights Dunja Mijatović, who is in Ukraine with a contact mission, Ukrinform reports with reference to the press service of the head of state.
Zhovkva stressed that ensuring human rights remains a key priority for the Ukrainian state. In this context, he informed the interlocutor about the National Human Rights Strategy and the Strategy for De-occupation and Reintegration of the Temporarily Occupied Territory of the Autonomous Republic of Crimea and the City of Sevastopol, approved by President of Ukraine Volodymyr Zelensky on March 24, 2021. These strategies provide for the broad involvement of international human rights mechanisms in the protection of human rights and freedoms in the temporarily occupied territory.
Zhovkva also briefed on systematic violations by the Russian Federation of human rights and norms of international humanitarian law in the Autonomous Republic of Crimea and the city of Sevastopol, as well as in certain districts of Donetsk and Luhansk regions.
The parties discussed the modalities of involving the commissioner in monitoring the human rights situation in the temporarily occupied territories of Ukraine in strict accordance with the norms of international law and national legislation of our state. In particular, Ihor Zhovkva invited Dunja Mijatović to visit the contact line in Donbas.
In addition, Zhovkva informed about Ukraine's initiative to create a new international coordination mechanism – the Crimean Platform, the inaugural summit of which will take place on August 23, and invited the Council of Europe commissioner to join the promotion of the platform's goals.
Dunja Mijatović emphasized the importance of accelerating Ukraine's ratification of the Council of Europe Convention on Preventing and Combating Violence against Women and Domestic Violence.
ish