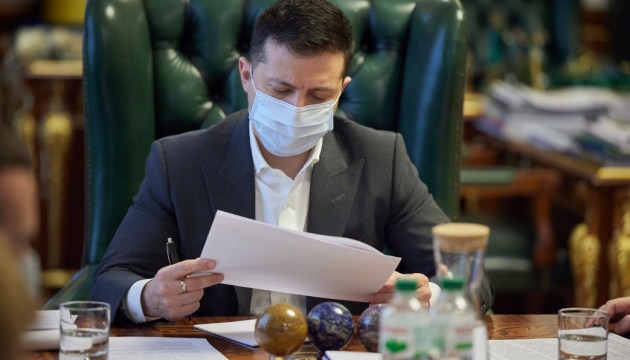 Ukrainian president presents state awards to 11 servicepersons
Ukrainian President Volodymyr Zelensky has presented orders and medals to 11 Ukrainian servicepersons.
The decree to that effect, No. 126/2021 of March 30, has been published on the website of the head of state.
According to the decree, the awards were given "for personal courage shown in defending the state sovereignty and territorial integrity of Ukraine, exemplary military service and high professionalism."
According to the decree, Lieutenant General Volodymyr Kondratiuk was awarded the Order of Bohdan Khmelnytsky (2nd class), and Captain Oleksandr Aleksandrov was awarded the Order for Courage (3rd class).
In addition, nine servicepersons were awarded medals "For Military Service in Ukraine", "For Exemplary Service" and "To Defender of the Fatherland."
op