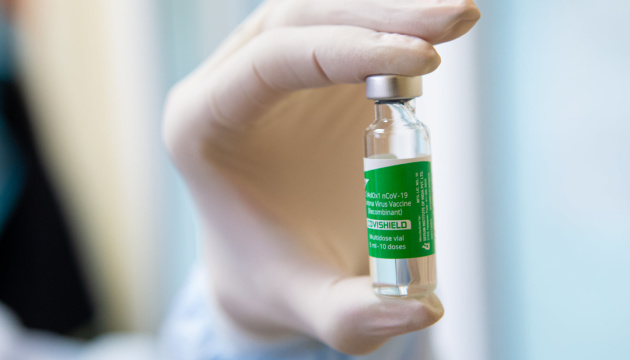 Almost 53,200 people in Ukraine receive first dose of COVID-19 vaccine
As many as 53,155 people have received the first dose of the COVID-19 vaccine in Ukraine, according to data published on the Coronavirus-info Telegram channel.
"On March 14, 2,018 people were vaccinated against COVID-19 in Ukraine. Since the start of [vaccination] campaign, 53,155 people have been vaccinated, of whom people vaccinated with one dose - 53,155," reads the report.
On March 14, the highest COVID-19 vaccination rate was recorded in Donetsk region - 260 injections. Since the start of the vaccination campaign in Ukraine, the highest vaccination rate has been also registered in Donetsk region – 5,044.
Ukraine launched the coronavirus vaccination campaign on February 24, 2021.
As reported by Ukrinform, the total number of confirmed COVID-19 cases in Ukraine reached 1,467,548, including 6,792 new coronavirus cases recorded in the past 24 hours.
iy