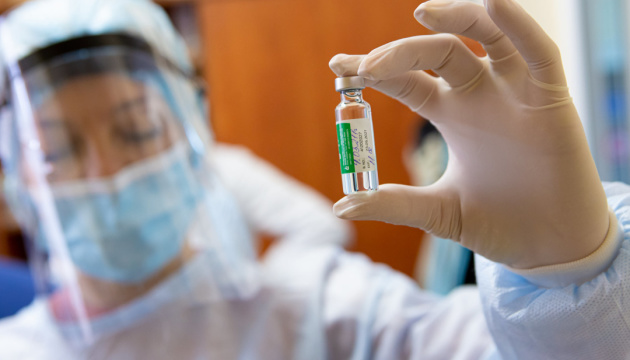 Nearly 128,000 Ukrainians sign up for COVID-19 vaccine
Almost 128,000 Ukrainians have already signed up for a COVID-19 vaccine, according to Health Minister Maksym Stepanov.
According to Ukrinform, he said this during a question-and-answer session in parliament on Friday, March 5.
"As of today, 127,628 people have signed up for vaccination," Stepanov said.
Registration for COVID-19 vaccination started on the Diia portal on March 1. Applications can also be submitted through the contact center of the Ukrainian Health Ministry and on the website vaccination.covid19.gov.ua.
Ukraine began COVID-19 vaccination on February 24, 2021 with Covishield, a vaccine manufactured in India under the Oxford/AstraZeneca license.
op