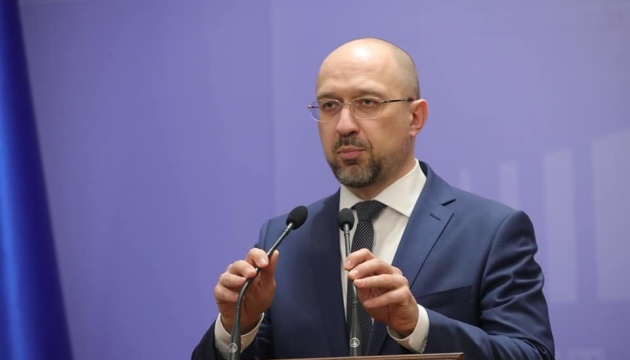 PM Shmyhal: 10M Ukrainians to be vaccinated this year
A total of 10 million Ukrainian citizens are expected to be vaccinated this year, Prime Minister Denys Shmyhal has said.
He said this at a press conference following the year of the government's work, an Ukrinform correspondent informs.
"We see the possibility of vaccinating from 20 million to 22 million Ukrainians in 2021-2022 as part of the national vaccination plan. This year we expect about 10 million people to be vaccinated in Ukraine," Shmyhal said.
The prime minister reminded that Ukraine had already received 500,000 doses of AstraZeneca vaccine. By the end of March, the country expects to receive 117,000 doses of Pfizer vaccine and 500,000 doses of AstraZeneca vaccine as part of the global COVAX Facility, as well as another 1.5 million doses of AstraZeneca vaccine at the expense of the state budget.
"In total, in the first and second quarters, according to the signed contracts, we expect the supply of more than 9 million vaccine doses. This is a two-dose vaccine, that is, from 4 million to 4.5 million people will be able to get vaccinated," Shmyhal noted.
He stressed that vaccination in Ukraine is voluntary. According to opinion polls, 43% of Ukrainians are ready to be vaccinated.
According to the PM, herd immunity can be formed by vaccinating 70% of the population.
"Our highest goal is 70% of vaccinations, according to our epidemiologists," Shmyhal added.
As reported, March 4 marks the anniversary of the Cabinet of Ministers of Ukraine headed by Denys Shmyhal.
ish