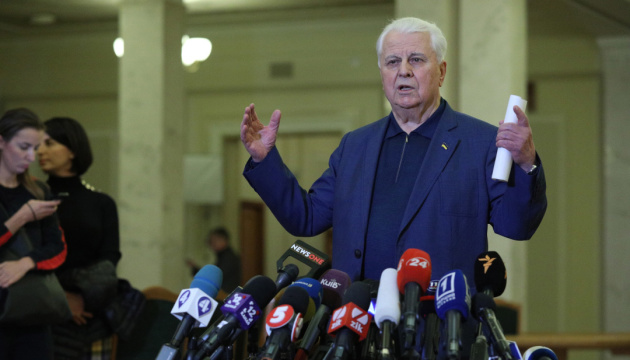 Ukraine remains committed to implementing Normandy format agreements - Kravchuk
Ukraine remains committed to continuing to implement the agreements reached in the Normandy format and on the Minsk platform, the head of the Ukrainian delegation to the Trilateral Contact Group, Leonid Kravchuk, has said.
He said this in a comment to the Dom television channel, according to an Ukrinform correspondent.
"It is important for us that the Ukrainian delegation officially stated during the negotiations - and we have already published this in the press - that there is an official statement [by Russian-backed forces] to violate the agreement on a comprehensive ceasefire reached on July 22 last year. We hope that the ceasefire will be observed, but it could be violated to some extent somewhere. But Ukraine has been and will remain committed to complying with the agreements reached in the Normandy format and on the Minsk platform," Kravchuk said.
On March 3, at a meeting of the Trilateral Contact Group, Kravchuk protested against a report published by the so-called "DPR People's Militia" on the Internet that Russian-backed forces were granted "permission to conduct pre-emptive fire to suppress enemy firing points." Kravchuk stressed that this statement was a threat to "the Russian side's unilateral withdrawal from the ceasefire regime."
Later, he said that if Russian-backed forces violate the ceasefire in Donbas, Ukraine will have no other option but to retaliate. Kravchuk placed all responsibility for the violation of peace agreements on illegal armed groups.
op