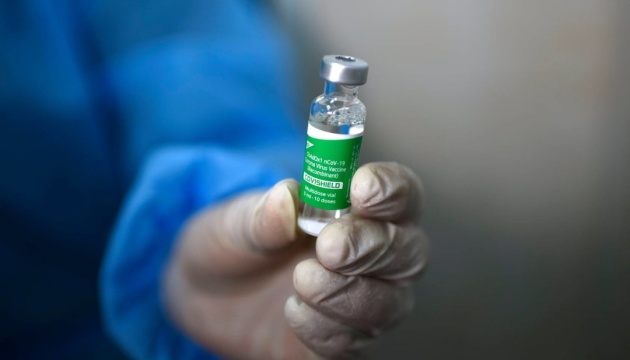 Klitschko: 90 health workers received COVID-19 vaccine in Kyiv
On the first day of vaccination campaign in Ukraine, 90 health workers were vaccinated against COVID-19 in Kyiv city, according to Kyiv Mayor Vitali Klitschko.
"In Kyiv, as in all regions of the country, vaccination against COVID-19 with the Oxford/AstraZeneca vaccine (Covishield) has started. The vaccine has been provided by the Ministry of Health. The capital has received 42,600 doses of the vaccine," Klitschko said at a briefing, an Ukrinform correspondent reports.
According to the mayor, on the first day of the vaccination campaign, 90 health workers received the vaccine. The work on immunization of Kyiv's health workers is underway.
He reminded that Kyiv city prepared 15 mobile immunization teams. All health workers of mobile crews undergone special training.
As Ukrinform reported, vaccination against coronavirus began in Kyiv on Thursday, February 25. Head of the Oleksandrivska Clinical Hospital department Oleksiy Kutsenko became the first person in Kyiv to be vaccinated against coronavirus.
The capital received 42,600 doses of the Oxford/AstraZeneca (Covishield) vaccine from the Ministry of Health.