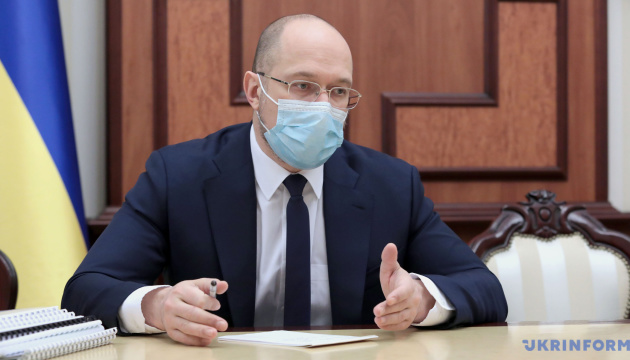 Shmyhal says Ukraine has done all for effective vaccination
Ukraine has taken all necessary steps to provide citizens with an effective COVID-19 vaccine, Prime Minister Denys Shmyhal has said.
He said this at a meeting with the ambassadors of the EU countries in Kyiv on Thursday, February 18, according to the government's website.
"We have concluded enough contracts with manufacturers so that everyone can be vaccinated, and the necessary funds have been paid. Unfortunately, there is a shortage of vaccines today, and European Union countries have also experienced it. Everyone notes that the problem is the same - it is a shift in the delivery of vaccines," Shmyhal said.
He thanked the EU for funding the COVAX initiative, according to which Ukraine expects the first batch of vaccines in the amount of 117,000 doses, as well as more than eight million doses this year.
According to the Ukrainian Health Ministry, Ukraine is to receive 117,000 doses of the Pfizer vaccine in February as part of the COVAX scheme, which is to be used for the vaccination of health workers. In total, Ukraine will receive eight million doses of COVID-19 vaccines within COVAX. Under the contract signed with China's Sinovac, Ukraine should receive 19 million doses of the vaccine from this manufacturer.
In addition, international development company Crown Agents, on behalf of the Government of Ukraine, concluded agreements for the supply of 12 million doses of AstraZeneca and Novavax vaccines.
op