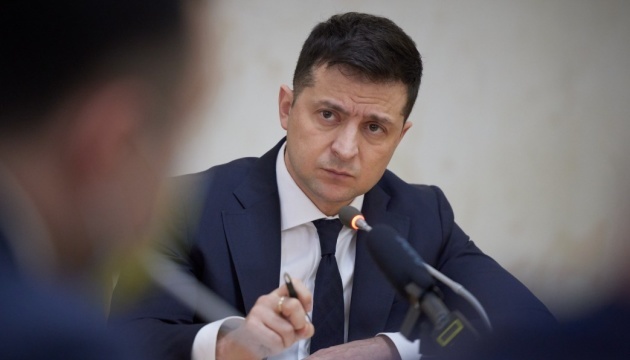 Zelensky reacts to brutal beating of Ukrainian teenager in Paris
Ukrainian President Volodymyr Zelensky has said that the beating of a Ukrainian teenager in Paris is shocking and stressed that the perpetrators must be punished.
The head of state wrote this on his Telegram channel, according to Ukrinform.
"An attack that shocks with its savagery, barbarism, hatred. Our boy, a Ukrainian teenager, was brutally beaten up in Paris on January 15. Who did it? Judging by the video, this was done by teenagers or someone a little older. Ten against one. They had steel sticks, cold weapons. And they had one goal - to kill, maim, mutilate," Zelensky said.
He noted that the teenager, Yurii, and his friends were returning from school when unidentified individuals attacked them.
According to Zelensky, the boy is still in serious condition with numerous injuries, and doctors are trying to be very careful in their predictions. At the same time, Zelensky stressed that "there is reason to hope" that the boy will recover.
"The attackers must be found and punished. It is not even just our demand; it is a question of being civilized. In any country, such an attack deserves a harsh reaction from the state," he said.
He recalled that the Embassy of Ukraine in France was dealing with this situation and added that the Ukrainian state would do everything to ensure that Yurii and his family could receive the necessary assistance.
He said that there was already a "tough reaction" from French Interior Minister Gerald Darmanin and Paris Mayor Anne Hidalgo.
"The attackers must definitely end up in prison," Zelensky said.
On January 15, a group of unidentified people brutally beat up a 14-year-old Ukrainian teenager in Paris. A dozen individuals attacked a group of students with steel sticks, bats and knives.
A video released from a surveillance camera showed a teenager being knocked to the ground and severely beaten up by a group of young men, apparently also teenagers. The attackers used cold weapons, sticks, and jumped on the victim's head.
op