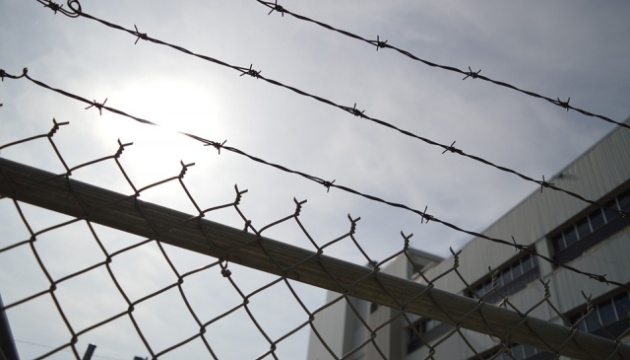 CrimeaSOS presents study on incarceration conditions of political prisoners
NGO CrimeaSOS presented the results of a study of incarceration conditions in prisons, where 119 political prisoners from Crimea currently serve their sentences given under Russian law.
CrimeaSOS believes that the study "Realities of prison life of political prisoners in the occupied Crimea and Russia" will help Ukraine to advocate for the de-occupation of Crimea.
"During the temporary occupation of Crimea, 139 people have suffered from politically motivated criminal prosecution, according to the data of our organization. Of them, 119 people were given real prison sentences and they are the subjects of our study," said CrimeaSOS analyst Yevhen Yaroshenko during the presentation of the study on January 18.
According to him, the study aims to show "another negative impact of Russia's occupation of Crimea and the systematic policy of terror and persecution that Russia uses to maintain de facto control over the territory and avoid any resistance from the population of the occupied peninsula."
"Criminal prosecution conducted by the occupying power, Russian security forces has nothing to do with justice or protection of the law in Crimea. It is exclusively a tool of persecution, a tool of pressure and a tool of control over the occupied territories and their population," Yaroshenko said.
According to the expert, the evidence of Russia's criminal activity in Crimea includes "numerous and gross violations of human rights, including violations of the Russian Federation's domestic laws, which are inhumane treatment, use of torture, creation of the incarceration conditions that threaten not only social rights of political prisoners but also their health and life."
According to Yaroshenko, the information analyzed by CrimeaSOS will help Ukraine "to advocate for [de-occupation of] Crimea, to put pressure on Russia through diplomatic methods."
ol