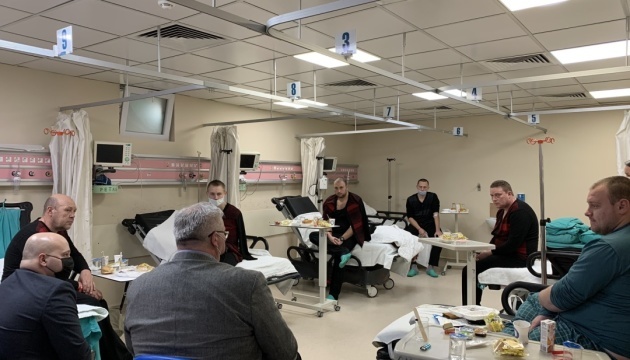 Ukrainian ambassador visits rescued sailors after freight ship sinks off Turkey's Black Sea coast
Ukraine's Ambassador to Turkey Andrii Sybiha and Consul in Ankara Andriy Bilyk visited Ukrainian sailors who were rescued after the freight ship named Arvin sank off the coast of Turkey's Black Sea province of Bartin.
"Today is your second birthday. I wish you a speedy recovery and return home. You are under the protection of the Ukrainian state, and we guarantee you all-round support and assistance," the ambassador said, an Ukrinform correspondent in Turkey reports.
The sailors thanked the rescuers, doctors and Ukrainian diplomats for their care and assistance.
Moreover, the consul stays with the Ukrainians and will accompany them during the procedure for testifying and identifying the body of a deceased sailor.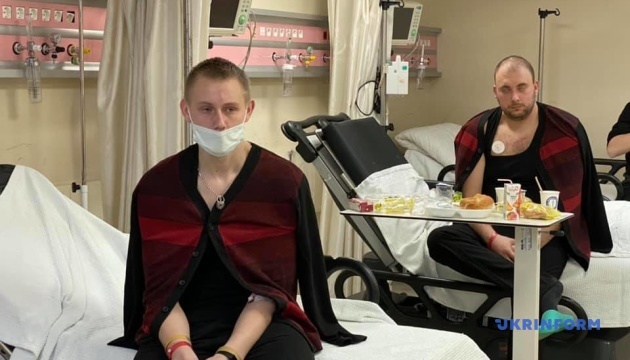 The condition of the rescued sailors is satisfactory. They will be discharged from the hospital tomorrow. After carrying out official procedures and restoring documents, they will go to Ukraine.
Most of the sailors are from Odesa city and Odesa region.
On Sunday, January 17, a Palau-flagged freight ship sank off the coast of Turkey's Black Sea province of Bartin.
The coast guard said the ship had sunk after taking in water amid heavy weather conditions. Six crew members were rescued and efforts are underway to rescue others, it said in a statement.
ish