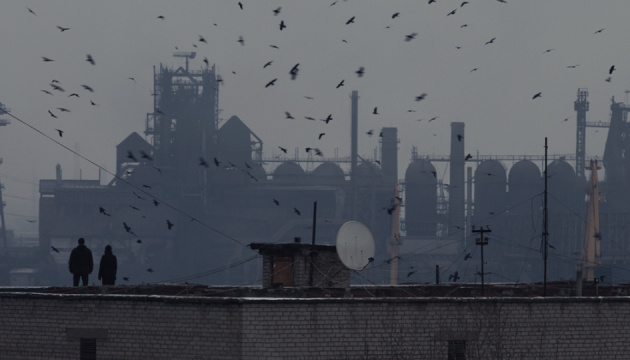 Atlantis by Vasyanovych longlisted in 12 BAFTA award categories
Atlantis by director Valentyn Vasyanovych, submitted by the national committee for the Oscars best international feature 2021, was longlisted in 12 BAFTA award categories.
"BAFTA's annual film awards ceremony is held by the British Academy of Film and Television Arts. The award winners will be announced on April 11, 2021. Atlantis will compete for nominations and main prizes in the categories: Best Film, Best Film Not in the English Language, Best Director, Best Original Screenplay, Best Casting, Best Cinematography, Best Editing, Best Sound, Best Production Design, Leading Actresses (Liudmyla Bileka), Leading Actor (Andriy Rymaruk), Supporting Actors (Vasyl Antoniak)," the Ukrainian State Film Agency informs.
Atlantis describes the events taking place in 2025 – after Ukraine's future victory in the war against Russia. The occupied Donbas was returned to Ukraine, but its territories were declared uninhabitable. However, new love is born against the background of devastation.
All the roles were performed by non-professional actors – former intelligence officer, volunteer of the Come Back Alive charity fund Andriy Rymaruk, paramedic Liudmyla Bileka and volunteer Vasyl Antonyak. The film was shot in Mariupol and Kyiv.
The film's world premiere took place at the Horizons Competition of the 76th Venice International Film Festival where the film won the Orizzonti Award for Best Film.
In Ukraine, Atlantis was released on November 5, 2020.
ol