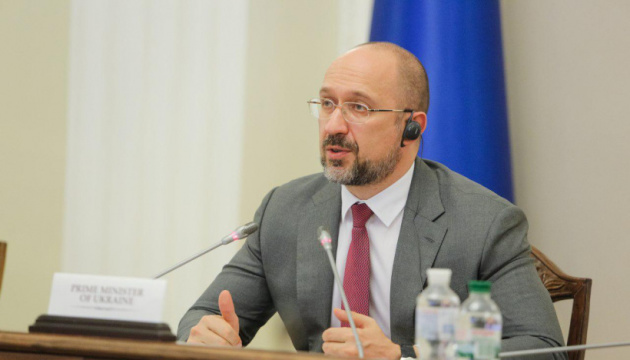 Ukraine to enter orange zone quarantine after Jan. 24 – PM Shmyhal
Ukraine's government has no plans to extend strict lockdown measures beyond January 24. Orange zone restrictions are likely to take effect in the country starting from January 25, Prime Minister Denys Shmyhal says.
"This quarantine will end on January 24, and from January 25 we will probably enter the orange zone, which was in effect before the introduction of current rules. In fact, we monitor the situation very closely. We have seen a slight increase [in incidence rate], and we expect it to continue to grow," Shmyhal said in an exclusive interview with the Ukraine 24 TV channel.
He added that the medical system is ready for a possible increase in the number of coronavirus cases, in particular more than 53 thousand hospital beds are equipped to provide oxygen.
Tougher lockdown restrictions are in effect in Ukraine from January 8 to January 24 inclusive in order to prevent the spread of COVID-19.
As of January 15, Ukraine reported 1,146,963 laboratory-confirmed COVID-19 cases, including 8,199 new cases recorded over the past 24 hours.
ish