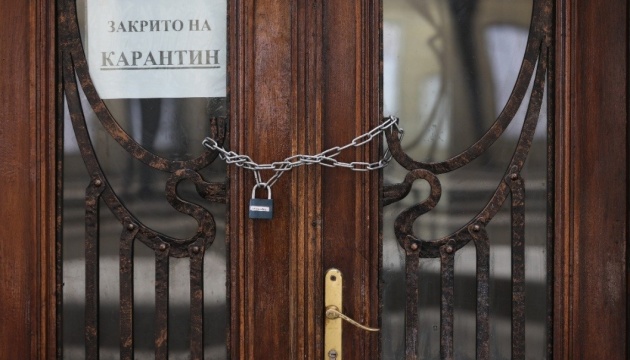 Ukrainian Health Ministry against lifting lockdown before Jan 24
The Ukrainian Health Ministry does not support any decisions to lift coronavirus lockdown restrictions earlier than planned, according to Health Minister Maksym Stepanov.
"Currently, lockdown restrictions have been introduced across the country, a nationwide quarantine is in force until February 28, 2021. As for tightened lockdown restrictions, they are effective from January 8, and the Health Ministry's position remains unchanged: they have to be in force until January 24 inclusive. It was provided by a government resolution of December 9, 2020. And we do not support any decisions to lift these restrictions before the deadline that was set earlier," Stepanov said at a briefing on Wednesday.
He said that during the New Year holidays, Ukrainians actively traveled from region to region and had a great number of contacts, so it can be predicted that a great number of citizens were infected with the coronavirus during this time.
Tightened lockdown restrictions were introduced in Ukraine on January 8 and will be in force until January 24 inclusive in order to prevent the spread of COVID-19.
Stepanov said on January 12 that strict lockdown measures in Ukraine should also be extended after January 24, as there are all grounds for this.
op