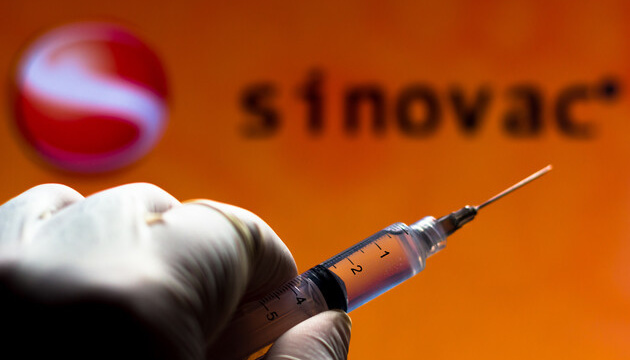 Ukraine's Lekhim, China's Sinovac Biotech sign contract for supply of 5M doses of COVID-19 vaccine
The Lekhim Group of Pharmaceutical Companies has signed a contract with the Chinese vaccine manufacturer Sinovac Biotech for the supply of 5 million doses of COVID-19 vaccines to Ukraine, according to the company's website.
"Under the contract, the Lekhim Group of Pharmaceutical Companies is the official and exclusive supplier of CoronaVac (Sinovac Biotech) vaccine in Ukraine," the report says.
In March 2021, Ukraine will be able to receive a COVID-19 vaccine produced by Sinovac Biotech, the effectiveness of which has been proven by clinical trials. In 2022, the vaccine production will be launched at PJSC Lekhim-Kharkiv.
The Chinese company Sinovac Biotech was founded in Beijing in 2001. The company produces from 300 to 500 million doses per year of six types of different vaccines for humans and animals.
As of January 12, Ukraine reported 1,124,430 laboratory-confirmed COVID-19 cases, including 5,116 new cases recorded over the past 24 hours.
ish