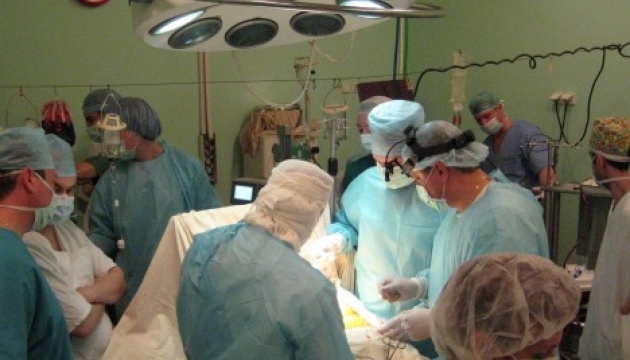 Ministry of Health: Spending on transplantation increased more than fourfold this year
In 2021, spending on organ and tissue transplantation has been increased to UAH 502 million.
"In 2021, we have significantly increased budget spending on the implementation of a pilot transplantation project up to UAH 502 million. For comparison: in 2019, the relevant spending was UAH 112 million. This year, expenditure has increased more than fourfold. We are currently working out a mechanism for transplanting in Ukraine, conducting a detailed cost calculation, so that in the near future transplantation will become a completely standard type of medical care that Ukrainians can receive in their country," said Health Minister Maksym Stepanov, the Ministry's press service reports.
He reminded that the pilot project on transplantation development is being implemented in Ukraine which provides for a change in the financial mechanism for transplanting. The Ministry now concludes contracts with healthcare facilities and covers all costs for each transplant.
Earlier, Health Minister Maksym Stepanov said that the Ministry of Health expected to conduct at least 250 organ transplant surgeries in 2021. Every year, about 5,000 people in Ukraine need organ or tissue transplants. As part of the pilot project on organ transplantation development in 2020, the Ministry of Health doubled the number of healthcare facilities that can perform organ transplants in Ukraine. During this period, 38 healthcare and research facilities joined the project. In 2020, eight heart transplants, 19 liver transplants, 91 kidney transplants and 138 bone marrow transplants were performed (compared to 71 kidney transplants, 6 liver transplants, 1 heart transplant performed in 2019).
ol