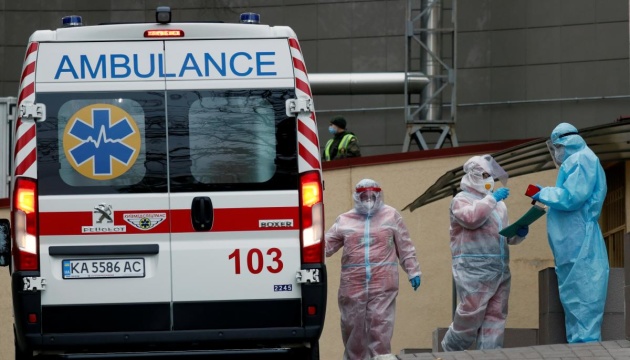 Over 41,000 Ukrainians contracted COVID-19 last week – health minister
More than 41,000 people were diagnosed with COVID-19 in Ukraine last week, and more than 15,000 people were hospitalized, Health Minister Maksym Stepanov has said.
"A total of 41,063 cases of coronavirus were recorded last week. This is less than in the week before, when there were 47,877 cases," Stepanov said at a briefing on Monday, January 11.
According to him, 160,927 PCR tests were performed in the past week, 15,110 people were hospitalized, and 15,882 more were discharged from hospitals.
The minister said that 22,188 people diagnosed with or suspected of COVID-19 stayed in hospitals as of early Monday, January 11.
A total of 4,288 new coronavirus cases were recorded in Ukraine on January 10, bringing the total to 1,119,314.
op