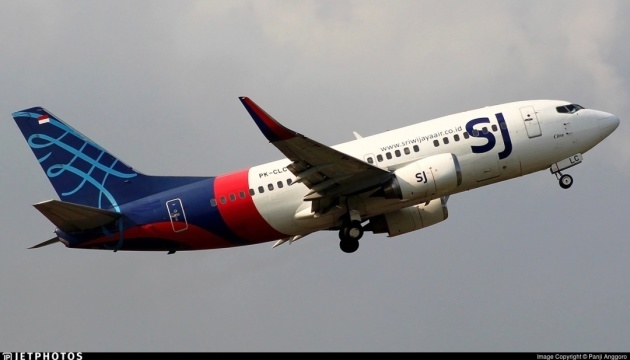 There were no Ukrainians on board plane that crashed in Indonesia – Foreign Ministry
There were no citizens of Ukraine among the passengers and crew members of Sriwijaya Air flight SJ182 that crashed into the sea near Indonesia's capital Jakarta on January 9, Spokesman for the Ministry of Foreign Affairs of Ukraine Oleg Nikolenko has said.
"According to preliminary information from the Ukrainian Embassy in Indonesia and Sriwijaya Air, there were no citizens of Ukraine on board flight SJ182, which crashed near Jakarta," Nikolenko wrote on Twitter.
Sriwijaya Air flight SJ182 is believed to have crashed shortly after taking off from Jakarta on January 9, 2021. There were 62 people on board.
According to foreign media reports, suspected debris' was found in the search for the missing flight, which dropped off the radar above the Java Sea.
ish